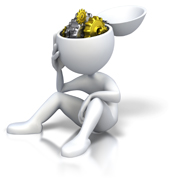 Additional Services
Scott Cofton has established itself with a peerless reputation for results in success only recruitment. This traditional area of strength has always been augmented by a range of bespoke services tailored to meet our client's needs at any time.
Search and Select Assignments
This can be a preferable alternative for clients who are looking for an extensive headhunting search. This may suit a client seeking confidentiality or requiring a more extensive range of potential options than is necessarily associated with the contingency route. Additional reports and assessments can accompany this to meet a client's bespoke needs.
Sales Training
With a half a century of sales and management experience in the core team of the company we are placed to follow through on placements with sales training and ongoing assessments .This can be either on or off the job.


Psychometric Testing
This can be an invaluable assessment tool to provide insight into skill sets, personality types, literacy, numeracy and an individual's suitability to the tasks required of them. Whilst this is no substitute for the interviewer's insight and questioning abilities it can protect against errors of judgement and direct lines of questioning when the interviewers gut reaction suggests something that cannot be defined and which requires further investigation.
In House Recruitment Services
Scott Cofton has a strong tradition of long standing major account relationships. It can be that a recruitment campaign is best conducted in house in conjunction with a client's management or HR department. This can be of great value to SME clients who do not have a specialised personnel facility in house.